ACTIVATE THE SOFTWARE
FINAL STEP


Once you have installed the software - open it up by clicking on the Q~Check icon that has been placed on your desktop:

As soon as Q~Check opens it will inform you that you must activate the software - just click OK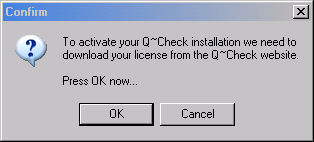 Once you press OK you will see the update screen. Type in the exact email address that you registered with and click on the "Check for Your New License - Click Here" button - this will activate your software for 30 days. If it does not update immediately please wait a little while and try again. We normally update our servers within a few minutes of receiving the form but it can take longer depending on the day of week and time of day we receive it.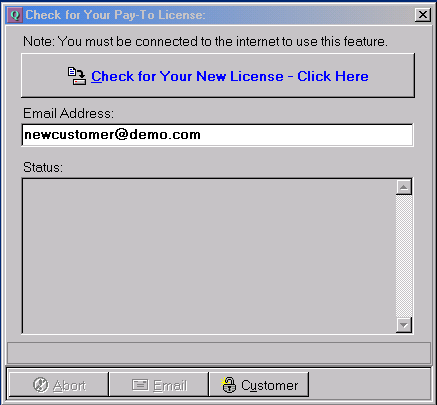 For HELP in getting started please refer to the extensive Help Menu in the software: Help > Content. There are also demo movies to play on your computer under Help > DEMO